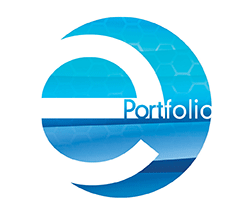 ePortfolio is a tool that allows students to tell their story, show-case academic work, highlight extra-curricular activities, and reflect on their learning, goals, and successes. All students are encouraged to develop an ePortfolio. Many students begin their ePortfolio in their College Success Course and are encouraged to create signature assignments within various courses and programs. Students who develop and share an excellent ePortfolio will stand out in a job interview or scholarship competition. Students can continue building and sharing their ePortfolio, even after they graduate. The ePortfolio Lab is located in OMNI 10 on Chattanooga State's main campus. Student mentors are always there ready to help.
Lab hours are:
Monday – Tuesday (9:00am - 8:00pm)
Wednesday – Thursday (9:00am - 5:00pm)
Friday (9:00am - 4:00pm)
Schedule an Appointment
Please call us at 423-697-2547 to schedule an appointment, or simply drop in to visit one of the student mentors.
Student & Faculty ePortfolios
To view public student and faculty ePortfolios, please visit https://chattanoogastate.digication.com