Tennessee Building & Construction Institute
Ensuring the construction industry has qualified workers at all levels to meet current and future workforce needs.
We work to accomplish this mission through: providing quality education and training, strategically linking education and training pathways to benefit both workers and employers, promoting careers in the construction industry to the region, tracking construction industry trends to keep education and training on the cutting edge.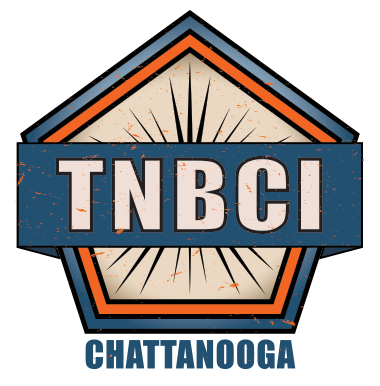 Education & Training Partners
TNBCI Education and Training Partners work collaboratively with industry to provide the academic and technical training necessary for students to be competitive in the construction job market.
Student Construction Jobs
Partnered with Chattanooga State to develop the  AAS in Construction Management and Construction Engineering Technology.
Partnered with UTC to establish the BS and MS in Construction Management.
Partnered with Power Equipment Company (Komatsu) to utilize over $750,000.00 worth of new equipment (at no cost to the College) for Heavy Construction Equipment Operator program.
Received $47,500.00 Shortage Skills grant through the Tennessee DOL for Heavy Construction Equipment Operator program.
Received $99,000.00 grant from the Tennessee DOL for pre-construction prep training program.
Partnered with Stowers Machinery (Caterpillar) to utilize $175,000.00 worth of equipment (at no cost to the College)  for Heavy Construction Equipment Operator program.
East Tennessee Grading, Inc. allocated 20 acres of land for use by the  Heavy Construction Equipment Operator program (at no cost).
Received $55,000.00 grant through the Tennessee Board of Regents for tools and equipment for TTC construction programs.
Associated General Contractors of East Tennessee established a scholarship endowment for students attending ChSCC or UTC studying a construction discipline and give $50,000 to students annually.
Events
Currently no events scheduled. Check back later.
Facilitate and support the 2+2 transfer between Chattanooga State and UTC for Construction Management.
Recruit more high school graduates into the existing construction education and training programs through outreach and promotion.
Provide opportunities for students to intern and job shadow.
Actively engage with our education and training partners through classroom involvement, advisory boards, and supporting construction-related student organizations.
Develop solutions to provide and support needed craft training for our region.
Executive Committee
Harry Hawkins
Chairperson | Terracon
Jimmy Lail
Vice Chairperson | Raines Brothers
Dallas Rucker
Secretary | City of Chattanooga
Nick Adams
Adams Masonry
John Maynard
Hamilton Co. Dept. of Education
Tony Boals
Wright Brothers Construction
Tim McGhee
AGC of East Tennessee
Paul Baggett
​UTC Construction Management
Crystal Gordon​
Chattanooga State Construction Engineering Technology
Lulu Copeland
Chattanooga State Workforce Development
Jim Barrott
TCAT Chattanooga