Computer Information Technology A.A.S.
Computer Information Technology A.A.S.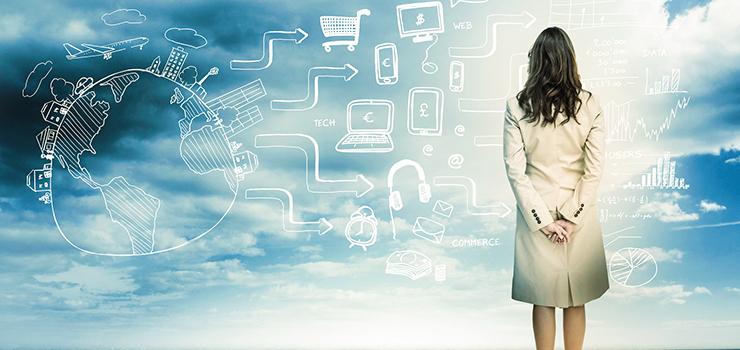 Mission Statement
The mission of the Computer Information Technology Department is to prepare students for a career in emerging Information technologies.
---
Program Information
The Computer Information Technology degree includes the following concentrations:
Cyber Defense - Concentration
The Cyber Defense concentration teaches the skills needed to identify vulnerabilities, fortify computer systems, and prevent cyber security breaches.
 
Networking - Concentration
The Networking concentration teaches network management skills, computer security, operating systems, switches and routers, and server administration. Students will develop strong critical thinking skills in a hands-on lab environment, along with real-world internship experiences.
 
Programming - Concentration
The Programming concentration teaches object-oriented and web programming languages that Software Engineers use when designing, developing, and implementing scalable applications.

There is one Technical Certificate embedded within the Computer Information Technology major:
---
Partnerships
Chattanooga State's Engineering & Information Technologies Divisions Computer Information Technology Department has forged a number of unique partnerships designed to provide training for the local workforce that will qualify them for high-tech positions becoming available in the Greater Chattanooga area.
The Chattanooga Technology Council (CHATECH), EPB, Blue Cross & Blue Shield of Tennessee (BCBS) are the result of Chattanooga State's rapid response to the needs of local employers for skilled workers.
By combining hands-on training experience with classroom instruction, students are successfully completing their course of study and finding jobs in their chosen career.
---
Enrollment Data (Fall 2022)
| | |
| --- | --- |
| Program of Study | Headcount |
| Cyber Defense | 55 |
| Networking | 33 |
| Programming | 61 |
---
Graduation Data (2022-2023)
| | |
| --- | --- |
| Program of Study | Headcount |
| Cyber Defense | 8 |
| Networking | 7 |
| Programming | 11 |
---
Salary Expectations
National Median Pay: $57,910 per year
Tennessee Mean Pay: $51,240 per year
Source:  Bureau of Labor and Statistics