The Business Division is where creative entrepreneurship meets artistic technology. Here you'll learn the skills needed to push technological envelopes while becoming prepared to enter the business world.
Scholarships
Scholarships are available to students based upon their academic performance, community service, residency and other criteria as defined by the founder or donor of the award. Both the State of Tennessee and the Chattanooga State Foundation provide scholarships for qualified students.
Division News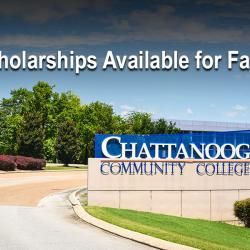 Chattanooga State Announces Available Scholarships
Chattanooga State Community College offers various institutional scholarships to support newly admitted and continuing students. Although the typical application deadline is March 1, several scholarships remain available.  
Students, who are interested in applying, must first complete...
read more about Chattanooga State Announces Available Scholarships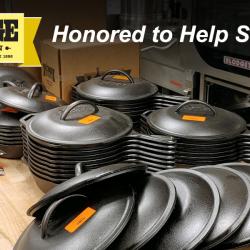 Lodge Manufacturing Shares from the Heart
COVID-19 concerns have suspended normalcy across the globe. While Chattanooga State's response to protect its students, faculty and staff have provided unique challenges, Culinary Arts program director Matthew Williamson sought solutions to help his students.
Williamson reached out to...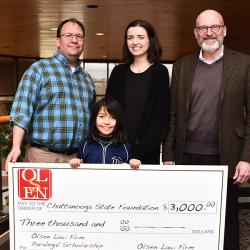 Olsen Law Firm Paralegal Scholarship Established
The Chattanooga State Foundation recently received a $3,000 Paralegal Scholarship established by Olsen Law Firm. The firm believes in a hands-on approach to learning and appreciates that the faculty in the paralegal program at Chattanooga State Community College share a similar vision. "...
read more about Olsen Law Firm Paralegal Scholarship Established
Many of the Division's AAS degrees are ACBSP accredited. ACBSP accreditation is based on the quality and integrity of college and university business degree programs, including program content, outcomes, faculty and administration.
Both the Paralegal Studies AAS Degree & the Paralegal Studies Technical Certificate are ABA accredited programs.
Other Accreditations
Contact - Division Office | (423) 697-4441 | Office - B106


​ChattState clubs and organizations use ChattSync to communicate with students and staff. It's an excellent tool for promoting student involvement, and managing events and websites.