Testimonial - Justin Cabe
A harsh childhood, followed by bad decisions led Justin to be homeless. He was convinced to go back to Chattanooga State where he received the First in the Family Scholarship. Neither he nor his wife had any family to speak of. Although life was challenging, Justin was able to graduate Summa Cum Laude and was recruited by a local advanced manufacturing facility. You can help more students like Justin when you donate to the Tom Edd Wilson First in the Family Endowed Scholarship at chattanoogastate.edu/donate.
---
Being a first generation college student has opened all the doors.
I had a harsh childhood, followed by bad decisions.  I was getting by in my 20's, doing different residential construction type work.  Until the Great Recession, then the jobs were gone.  I lost what little I had and found myself homeless. It was during that time that I reconnected with the woman I would later marry.  She convinced me that I should go back to school.  She also was attending Chattanooga State.  
I decided on Engineering Technology with a focus in Nuclear Power.  I went to school full time during the day.  I did odd jobs around the apartments we lived in.  Life was very challenging during those years.  We lived in a bad area and sometimes had to seek services for help with food and bills.  Neither one of us had any family to speak of.  If it had not been for scholarships and grants, we would not have made it.
After it was all said and done, I graduated Summa Cum Laude.  I couldn't believe it.  Not only did I graduate, but I did so with honors.  I received my degree and certification from TVA, and my class was recruited by a representative from Wacker Polysilicon.  That was over 6 years ago, and I am still at Wacker.
---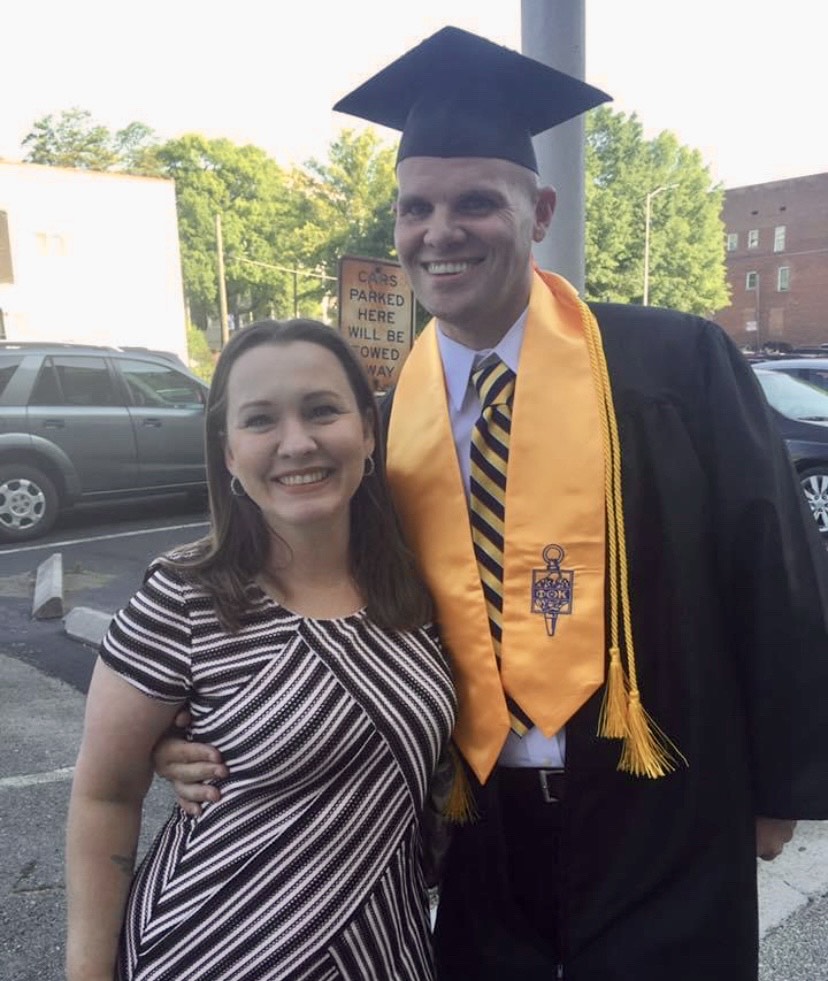 It's Throwback Thursday! Justin Cabe is a Chattanooga State First in the Family Scholarship recipient. "Since working at Wacker, I've been promoted twice. I would never casually say this, but I feel it's relevant; I will earn more this year than I ever dreamed. That's pretty good for someone who used to get food from the church. I pay taxes and contribute to society. I am able to support my wife's ministry.  We own our home. We travel. We have a little dog. Life is so good. We could not have done it without an education. We could not have done it without help."