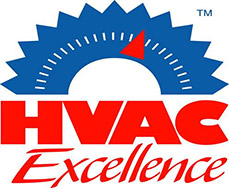 A combination of classroom and shop learning experiences are used in the air conditioning and refrigeration program, which includes mechanical theory application, operation, and maintenance of basic and advanced air conditioning/refrigeration systems.
In addition, students learn about the different heating, gas, oil, electric, and heat pump systems. Graduates find career opportunities as air conditioning/refrigeration technicians; sales, retail, and wholesale representatives; installers; maintenance and service. Full-time day and evening courses are available on the main campus.
Employment Stats
Program Length 1 year (Diploma)
Job Placement 80%
Average Earnings $43,880 / yr
Cost $6,549
About Program
Air conditioning and refrigeration systems are highly complex, operating with more than a single machine. They are sophisticated systems of interacting machines that produce cooling or heating. For example, air conditioning systems require fans, compressors, condensers, and evaporators to cool and dehumidify the air. Distribution of the treated air through the conditioned space is accomplished by using metal or fiberglass duct work or special piping. Technicians specializing in this field must be able to work with the complete system to be able to install and repair residential and commercial air conditioning and refrigeration equipment.
Classroom and shop learning experiences are concerned with the residential, commercial, and industrial air conditioning and refrigeration systems. The students also learn about the different heating systems including gas, oil, and electric furnaces.
Job Expectations
Technicians may work outside in all types of weather, in or on extremely hot and cold attics or roof tops, and in dark wet crawl spaces. In addition, technicians might work in awkward or cramped positions, and they are sometimes required to work in high places. Hazards include electrical shock, burns, muscle strains, and other injuries from handling heavy equipment. Appropriate safety equipment is necessary when handling refrigerants because contact can cause skin damage, frostbite, or blindness. When working in tight unventilated spaces, inhalation of refrigerant is a possible hazard.
Expected Earnings
Earnings as reported by the U.S. Department of Labor 2020 Occupational Outlook Handbook are as follows: Median hourly wages of heating, air conditioning, and refrigeration mechanics and installers was $50,590 in May 2020. The lowest 10% earned less than $31,910.
Course Schedule
Students may enroll during the fall, spring or summer term provided space is available.  Students who are eligible to enroll will be given an opportunity to register for one of the open seats during the enrollment period for each term.
Full-time classes
Day and Evening classes
Enrollment is limited to 24 students in each class
Full-Time Program Schedule for (semester) (Hours)

| Semester | Day Class | Evening Class | Days |
| --- | --- | --- | --- |
| Fall (450 hours) | 7:45am – 2:30pm | 4:00pm – 10:45pm | Monday - Friday |
| Spring (450 hours) | 7:45am – 2:30pm | 4:00pm – 10:45pm | Monday - Friday |
| Summer (390 hours) | 7:45am – 2:45pm | 4:00pm – 11:00pm | Monday - Friday |
Tools
Average Cost $2,800
Please do not purchase tools prior to the second week of class.
OSHA/ANSI CERTIFIED SAFETY GLASSES and GOGGLES' 1 OF EACH
FIELDPIECE SC680 DIGITAL BLUETOOTH MULTI METER SET
SIX PIECE SCREW DRIVER SET 3 PHILLIPS AND 3 STRAIGHT
STUBBY SCREW DRIVER SET ONE PHILLIPS AND ONE FLAT
NEEDLE NOSE PLIERS 8"
WIRE STRIPPERS FOR 10 TO 20 GAUGE WIRE
CRIMPING PLIERS 10" FOR INSULATED AND NON-INS. CONNECTORS
DIAGONAL PLIERS 8"
NUT DRIVER SET 1 1/2" LONG (STUBBIES) ONE 5/16" AND ONE 1/4"
MAGNETIC NUT DRIVERS SET 6 INCHES LONG SAE SIZES 1/4, 5/16, 11/32, 3/8, 7/16 AND 1/2"
BACK PACK TYPE TOOL BAG
ADJUSTABLE WRENCHES 6", 8" AND 10"
BALL END HEX KEYS 26 PIECE SET (ALLEN WRENCHES)
TWO TUBE CUTTERS 1/8" TO 1 5/8"  &  5/8" TO 1/8"
REFRIGERATION RATCHET WRENCH (SERVICE WRENCH)
5/16 3/16 HEX KEY INSERT FOR USE WITH SERVICE WRENCH
TWO VALVE MANIFOLD GAUGE WITH SIGHT GLASS, R-22 AND R-410A PT CHART PRINTED ON GAUGE.
THREE SAE-1/4" 60" LONG HOSES, (YELLOW BLUE AND RED) WITH MANUAL SHUT OFF BALL VALVE BUILT INTO HOSE END
TEST LEADS (ALLIGATOR CLIPS) 2 PACKS OF 10, 18 INCH MINIMUM
RATCHETING BOX WRENCH, 1/4" ONE END 5/16" OTHER END
FIELDPIECE JL3KH6 BLUETOOTH DIGITAL GAUGES, CLAMP ON THERMISTORS AND PSYCHROMOTERS SET
FIELDPIECE JL3KM2 DUAL MANOMETER TEST KIT
TEN THREE AMP BLADE TYPE FUSES FOR AUTO USE
DIGITAL VACUUM GAUGE
STRIKER TO IGNITE TORCHES
HOOK STYLE DEBURRING TOOL
FLASH LIGHT
EAR BUDS OR HEAD PHONES 3.5mm TO PLUG INTO IPAD
EAR PLUGS TO USE WHILE READING
1/4" COMPACT BALL VALVE (STRAIGHT)
QUICK COUPLER ACCESS TEE, ¼" WITH RUBBER O-RING & SHREADER DEPRESSOR
Tools are required on the 30th class day of your first semester.
Cost
3 semesters – 1,290 clock hours - *Tuition will increase every fall semester

| | |
| --- | --- |
| *Fall (450 hours) | $1,420 |
| Spring (450 hours) | $1,420 |
| Summer (390 hours) | $1,420 |
| Tools (estimate) | $2,800.00 |
| Books (estimate) | $450.00 |
TCAT Special Fees
Charged in Addition to Maintenance and Tuition
Credit by Examination Fee - The regular course fee is charged for each special examination and must be paid prior to taking the examination. Non-refundable. (See Academic Regulations.)
Credit for Life Experience Fees - Assessment Fee for Experiential Learning $45.00.  Experiential Learning Credit $15.00 per credit hour in excess of 3.0 credit hours. $90.00 maximum.
High School Equivalency Test (Hi-SET) - $75
Placement Test Fees - ACT - $45.00. (Refer to Admissions Policy.)
Books
Refrigeration and Air Conditioning Technology, 9th Edition Tomczyk. Publisher (Delmar Cengage Learning) ISBN: # 978-0-3571-2227-3
 
Electricity, Electronics, And Wiring diagrams for HVAC/R 3rd Edition Edward F. Mahoney. Publisher (Pearson) ISBN # 978-0-13-139173-4
 
Practical Problems in Mathematics for Heating and Cooling Technicians, 6th Edition. Author: Russell DeVore. Publisher (Delmar Cengage Learning): ISBN # 978-1-111-54135-4
NOTE: Please do not purchase books prior to the first day of class and meeting with the instructor. 
Curriculum
Semester 1
Orientation, Safety & Shop Practices
Refrigeration Fundamentals
Tools and Equipment
Electricity and Controls
Basic Automatic Controls
Electric Motors
Recover-Recycle-Reclaim
EPA-608 certification
Upon completion of first semester with a grade of C or better, the student will earn the Mechanic Helper Certificate.
---
Semester 2
General Safety
Evaporators & Condensers
Compressors & Expansion Devices
Troubleshooting & Typical Operating Conditions
HVAC Excellence Air Conditions Certification
HVAC Excellence Gas Certification
Upon completion of second semester with a grade of C or better, the student will earn the Residential Unit Repairer Certificate.
---
Semester 3
General Safety
Indoor Air Quality
Air Distribution
Troubleshooting
Customer Service
HVAC Excellence Heat Pump Certification
HVAC Excellence Electrical Certification
Upon completion of third semester with a grade of C or better and a minimum of 1174 hours the student will earn a HVACR Diploma.
Career Opportunities
Air Conditioning/Refrigeration Industrial Maintenance Technician
Air Conditioning/ Refrigeration Commercial Service Technician
Air Conditioning/Refrigeration Residential Service Technician
Air Conditioning/Refrigeration Technicians Helper