Early College Leads to an Early Career
April 11, 2017 | | Student Success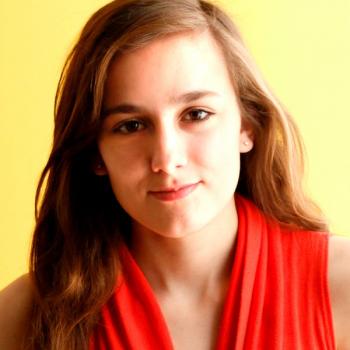 Carmen O'Hagan has never been one to take things slowly. She graduated from high school and ChattState at the same time and is now on her way to completing her baccalaureate degree. She was homeschooled during high school, which allowed her to start Dual Enrollment classes through ChattState's Early College program. She graduated in 2014, at age 17, with her Associate degree in Mass Communications through the TN Transfer Pathway with a 4.0 GPA. Carmen was then able to transfer to UTC as a junior. She will be graduating from UTC this May with her Bachelor's degree in Communications.
Carmen is glad she enrolled in ChattState to get ahead in her career. She says Julie Bennett, Kimball Site Director, helped to balance her high school and college schedule along with whatever else she needed. "I would highly recommend Early College to anyone that thinks they may want to get ahead, or if they want to challenge themselves a bit more than traditional high school," she says. Carmen used her extra time after high school to take a year off from school to work and travel. She has visited nearly 30 countries and all six inhabited continents. 
Carmen has already entered the job market in the communication field. She previously worked at Marion County Newspapers and is currently writing and doing photography work for Chattanoogan.com.