Wyatt Appointed New Student Conduct Director
December 16, 2019 | Betty A. Proctor | Internal Press Release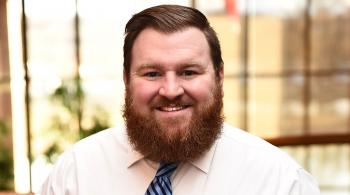 Chattanooga State Community College recently appointed Stephen Wyatt as its new director of student conduct and judicial affairs. The office of student conduct assumes the task of upholding the rights and responsibilities of students in an effort to maintain an atmosphere conducive to learning. Student judicial cases, involving violations of the code of conduct, are handled with a student development approach, striving to be fair and respectful of all parties involved. 
Wyatt, a native of Ringgold, Georgia, most recently lived in Rome where he worked in residence life at Berry College. He says he was drawn to ChattState because of the opportunity to work in student conduct and serve its students.
"I am excited to join the ChattState team and look forward to working with our students by providing them with educational opportunities when working through conduct situations. I believe that student conduct is an important part of the collegiate learning experience and I am ready to do my part," states Wyatt.
Wyatt received his bachelor's degree from Berry in music-business in 2009 and his master's in College Student Affairs at the University of West Georgia in 2012.
Stephen Wyatt can be reached at (423) 697-3276 or Stephen.wyatt@chattanoogastate.edu.