TTU @ ChattState Event is Thursday
October 15, 2019 | Betty A. Proctor | Internal Press Release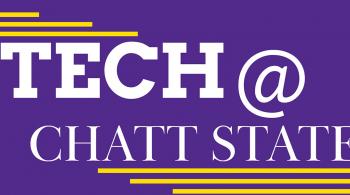 Tennessee Tech University is heading to Chattanooga State on Thursday, October 17 to meet with students who might be interested in transferring for the 2020 year. The event will be located in the Omniplex Building, rooms 124/126.
During the three-hour event, from 9 a.m. to 12 p.m., individuals will be able to meet with college department and admission representatives, apply for admission, as well as receive help and apply for scholarships. The day includes free pizza for attendees.
With an enrollment of more than 10,000 students, Tech offers degrees from eight academic schools and colleges: Agriculture and Human Ecology, Arts and Sciences, Business, Education, Engineering, Fine Arts, Interdisciplinary Studies, and Nursing.
Tech has been rated the "Best National University" by U.S. News & World Report in 2017, 2018, 2019, and 2020, the #1 public university in Tennessee in "Best Colleges for Your Money" by MONEY Magazine in 2017 and 2018, and its graduates have the highest starting career salary of any public university in Tennessee for 2017, 2018, and 2019.
For more information about this event, call the Chattanooga State Recruiting Office at (423) 697-2689.