Tennessee Reconnect – Makes Tuition-Free Education Possible
October 18, 2021 | Betty A. Proctor | Internal Press Release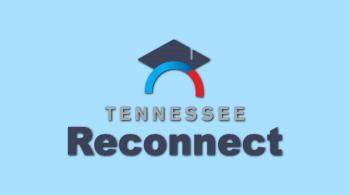 Katrina Griffin, a Chattanooga State Community College Tennessee Reconnect graduate, wants others to know that realizing there were many adults in Tennessee lacking higher education made her feel less alone in the process. Griffin, who graduated from Chattanooga State in 2019 is now 36, holds a bachelor's degree from Middle Tennessee State University (MTSU), and is on track to graduate from the University of Tennessee at Martin in 2022 with Master of Science degree in Education. "I will begin a career that I want to be in – not one chosen for me due to my lack of education," stated Katrina proudly.
Tim Wellington, age 42, will graduate with an Associate of Applied in Science degree in Registered Nursing in December 2021. Tim admitted to putting off his education because he feared failure, his age and financial hardship. With support from his wife who was working to finish her degree, Tim learned about Tennessee Reconnect at Chattanooga State from his advisor, and he immediately felt the financial strain lifted enabling him to focus on academics. "Tennessee Reconnect helped me achieve my dreams," said Tim.
Chattanooga State's Tennessee Reconnect program support is non-stop and enrolled students have found a renewed insight and perspective about education, tuition-free.
Marsha Barker, director of Adult Services, offers information sessions about Tennessee Reconnect every month. If education is in your mind as well, start planning for the Chattanooga State's spring 2022 semester now. Register for a free session at chattanoogastate.edu/tnreconnect or call (423) 697-4750 with any questions you have.
Thursdays, Oct. 21 or 28 @ 5:30 pm via Webex
Mondays, Oct. 18 or 25 @ 1 pm, in-person, IMC-124; OR @ 5:30 pm via Webex
Saturday, Oct, 23 @ 10 am via Webex
Saturday Oct. 30 @ 12 pm in IMC-124 (during Chattanooga State's Fall Festival)