Students Commit to ChattState TCAT on February 27
February 19, 2020 | Betty A. Proctor | Internal Press Release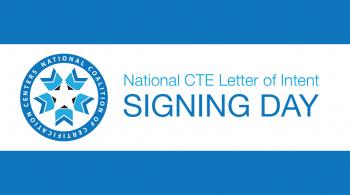 New TN Promise students for the 2020-21 school year will take part in the National Technical Letter of Intent Signing Day (NC3) ceremony at Chattanooga State Community College on Thursday, February 27. This ceremony affirms their commitment to enroll in a technical field of their choosing. The ceremony will take place in the Humanities Theatre, C.C. Bond Building, located at 4501 Amnicola Highway beginning at 10 a.m. Parking for the event will be in Lot P-14.
Chattanooga State Community College's participation in the annual CTE Signing Day (NC3) is designed to honor students who are entering a technical field and to celebrate the dignity of work. Chattanooga State anticipates signing more than 75 high school seniors who plan to commit to enroll in a Tennessee College of Applied Technology program. 
View available TCAT programs at https://www.chattanoogastate.edu/tcat
Career and technical programs offered through ChattState's Tennessee College of Applied Technology can prepare students for a successful career in 12 months or less!
For more information on National Signing Day, contact Dr. Eric Carver at (423) 697-4781 or email eric.carver@chattanoogastate.edu.