November 11, 2019 | Betty Proctor | Internal Press Release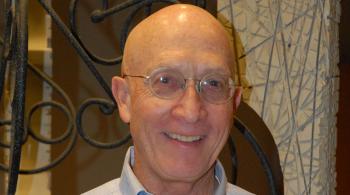 Hisel Gobble reflects on his teaching career at Chattanooga State with a strong sense of purpose and determination; much like his days as a Marine in the jungles of Vietnam.
Being a veteran means a lot to Gobble. "Actually, from the time I was very young, I had looked forward to serving my country and now It gives me a great sense of pride, knowing that I stood up for what I believed in," shares Gobble. And serve, he did – as a machine gunner and squad leader, and for a short time as acted as platoon commander. In 1968, at the height of the Vietnam War, his unit was very active and saw a lot of action. 
Grateful to be alive and home, Gobble felt confident in his abilities. He applied and was accepted at Virginia's Emory and Henry College in 1969. Emory's high standards positive academic environment made a lasting impression that he carries with him to this day. A study technique he used included re-writing text material and then putting it into his own words so he could understand it better - a technique that he recommends to his students when they are struggling with complicated concepts.  
Gobble says the most important guiding principle in his life was becoming a Christian at age 19. "One of the most basic biblical truths is that our primary purpose is to be of service to each other. If we strongly reinforce this concept in the lives of our students, they will become more compassionate and respectful of their fellowmen," believes Gobble. 
Having encountered many veterans through the years, Gobble believes that they are purpose-driven and deeply honest. As an educator, he feels there are ways educators could help foster understanding about war and serving our country. One idea includes encouraging individuals to develop a life-style with a primary goal of service to others. Another idea is to see educators do a better job of teaching history at primary and secondary levels so youth and immigrants coming into the country can have a clear understanding of how our system works and better understand the cost of war. Next, individuals should be encouraged to chase their dreams and given assistance to develop a strategy for realizing it. Then, promote high standards encouraging students to reach for the next level to make sure they are adequately prepared to do their jobs. Finally, and most importantly, learn their names, talk to them, and let them know that you care and are interested in their goals and them as a person.
"I'm glad that our society respects and honors our veterans the way we do. In addition to our expressions of gratitude, they deserve the best we can give them," states Gobble. "Servicemen and women will continue to defend the values which we hold dear that enable us to have the rights and freedoms that are so fundamental to our way of life," he adds.
Hisel Gobble is a Vietnam veteran who is the recipient of a Purple Heart and Navy Achievement Medal now entering his 41st year of service to Chattanooga State as an associate professor of accounting.