Patrick O'Hagan Named Chattanooga State Regional Impact Director
October 8, 2021 | Betty A. Proctor | Internal Press Release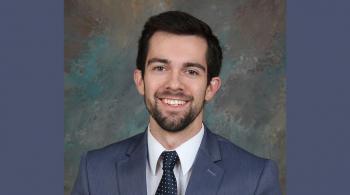 Chattanooga State Community College recently announced that Patrick O'Hagan as will serve in an expanded role as Regional Impact director. O'Hagan has served as the Kimball Site interim director in a full-time capacity and as regional workforce development liaison in Marion County since Julie Bennett's retirement in 2020.
Mr. O'Hagan reports to the associate vice president for Academic Affairs and the vice president of Economic & Workforce Development while providing the vision, leadership, and day-to-day management for the Kimball Instructional Site. He also will oversee the economic & workforce development activities throughout the Site's regional service area.
 "The director's focus on growing academic programing at the Site and workforce development engagement throughout the area will be instrumental in the success of the College in the outlying western counties," stated Dr. Mosunmola George-Taylor, associate vice president for Academic Affairs.
As a lifelong Marion County resident, Patrick graduated from Chattanooga State with an Associate of Arts transfer degree after which he continued his education at Martin Methodist College, earning a B.S. in Biology, before completing his Master's in Curriculum & Instruction at Tennessee Tech University. He is currently pursuing his doctorate in Higher Educational Leadership at East Tennessee State University (ETSU) and has already obtained a graduate certificate in Community College Leadership through ETSU.
Mr. O'Hagan stated, "Having the opportunity to serve my local community and the greater region through this role is incredibly exciting. By working hand-in-hand with the College's Academic Affairs and Workforce Development departments, we will be able to provide a complete array of academic and training offerings to meet the diverse needs of our area. I'm particularly looking forward to expanding our academic courses for the Kimball Site while also increasing our workforce training opportunities for local industry."
To reach O'Hagan at the Chattanooga State Kimball Site call (423) 837-6860/3230 or email patrick.ohagan@chattanoogastate.edu.