National Science Foundation Awards Chattanooga State $600K Grant
May 14, 2020 | Betty A. Proctor | Internal Press Release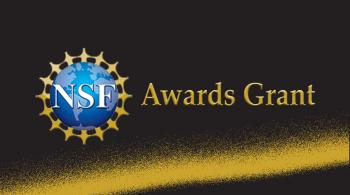 Chattanooga State Community College is part of a recently awarded, nearly $600,000 National Science Foundation (NSF) grant for intelligent robotics equipment and curriculum development. In the proposed three-year project, titled "Collaborative Research: Preparing the Workforce for Industry 4.0's Intelligent Industrial Robotics" (NSF Award 2000776), workforce training needs will be met by providing new curriculum and education to career and technical education (CTE), as well as science, technology, engineering, and mathematics (STEM) advanced manufacturing educators.
Reports from the 2016 International Federation of Robotics (IFR) confirm that a robotics revolution is already taking place in the East Asian countries of China, Japan, Korea, and Taiwan, which will likely constitute nearly 75% of the future world market. This revolution is expected to dramatically affect the U.S. and calls for preparing a skilled workforce that is ready to handle the surge of skill need.
Intelligent robots can self-learn the optimal process and solve problems, such as how the robot can twist itself for the best grip on a part, and the manufactured piece in front of it does not have to be in an exact orientation for the robot to work with it. Current-generation robots cannot self-learn. "The improvement in the process after the machine self-learns can be as much as a 'million-fold' in addition to significantly improving productivity and safety," notes Lyn Potter, Chattanooga State's Engineering and Information Technologies Division Department Head. "The National Institute of Standards predicts that this new generation of robots can save manufacturers at least $40.4 billion annually."
This project is a collaborative effort of faculty members from Chattanooga State, Motlow State and UTC in Tennessee, as well as Lawson State in Alabama, with expectations to improve the economies within these areas that experience a higher poverty rate than the national average.
Courses that offer training in robotic programming are among the highest in demand and most expensive of all professional development opportunities. This project will provide educators with free training in cutting-edge, next-generation robotics and interactive collaboration with major manufacturers from each region. Upon completion of the project, new curriculum, one or more scientific journal articles, conference presentations and proceedings are expected, in addition to producing an advanced manufacturing intelligent robotics workforce.
For more information about this NSF grant project, contact Lyn Potter at (423) 697-3121 or lyn.potter@chattanoogastate.edu.