Ketlin de Mello Moreira Selected for DOE Summer Research Program
July 16, 2021 | Betty A. Proctor | Internal Press Release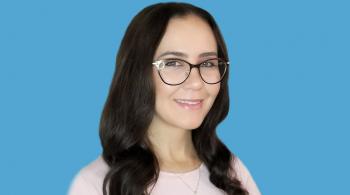 Ketlin de Mello Moreira became one of 90 community college students nationwide to be selected for summer research opportunities by the U.S. Department of Energy (DOE). Ketlin, who is on track to graduate this summer, is a Chattanooga State Community College Computer Information Technology major concentrating in Programming. She is working as a software developer and research intern at Oak Ridge National Laboratory (ORNL).
Even though Ketlin holds a Bachelor of Arts degree in English Language and Literature, the excitement she expected in the field left her feeling "meh." Then it happened. "The spark I was missing ignited the instant I watched a close friend creating a colorful and fully responsive website," recalled Ms. Moreira. "Software and web development call to all my passions by combining my creativity, the spread of useful information, and detailed problem solving."
Participating in a robust series of activities since June 7 at ORNL, Ketlin had the opportunity to meet numerous scientists and researchers within various areas of expertise, understand the process of scientific discovery, and experience their solutions to problems facing energy and security.
"Technology plays an important role in facilitating an individual's communication, learning, and thinking," stated Ms. Moreira. "Through my new career, I will contribute to simplifying the use of data and information in all sectors of art, science, technology, and engineering."
Ketlin continues to be in awe of her newfound career choice. "One of the most fascinating activities I have participated in at ORNL was to develop an application in CUDA to run in the Summit, the most powerful computer ever built in the country."
Making an abrupt change in a career is not without some anxiety, but Ms. Moreira credits Savitha Pinnepalli, ChattState CIT department head for her steadfast dedication. "Mrs. Savitha not only helped me to navigate through the course, but has uncountable times made me believe in my potential, either by the way she leads her classes or through academic advising."
Ketlinis already envisioning her next steps. "My next short-term goal is to join the workforce as a software developer. After that, I aim to pursue an MBA in Management Information Systems at Tennessee Tech."