#GivingTuesdayNow Benefits Helping Hands Emergency Fund
May 4, 2020 | Betty A. Proctor | Internal Press Release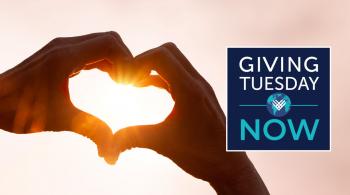 When Chattanooga State Community College announced its Helping Hands Fund Campaign two weeks ago the response was immediate. Generous donors that understood the financial uncertainty facing our students during this unprecedented time answered with more than $6,449 in donations. The College awarded emergency assistance funds averaging $257 each to 26 students.
The Chattanooga State Foundation's Helping Hands Fund helps to meet urgent and unexpected financial needs of its students. Some of these needs include housing, utilities, groceries, and transportation concerns that often prevent students from staying in school or completing their program of study.
#GivingTuesdayNow will take place on Tuesday, May 5. This new global day of giving and unity was created as an emergency response to the unprecedented need caused by COVID-19. At Chattanooga State, #GivingTuesdayNow will benefit the Helping Hands Fund. Since 2018, the Helping Hands Funds has received more than $44,000 in donations assisting more than 100 students.
"The needs are urgent and growing so if you are among those in a position to help Chattanooga State students who are struggling to stay in school and graduate from the impact of the virus or recent tornadoes, your support now will be greatly appreciated," says Reggie Piercy, Chattanooga State Foundation board member and chair of the Advancement Committee.
To get help for a Chattanooga State student or to give help to a student, please visit chattanoogastate.edu/HH.