Dr. Tena Phillips Appointed to ADEA Committee
November 8, 2018 | | Internal Press Release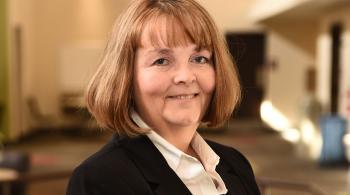 Tena Phillips, D.D.S., has been appointed to the Diversity and Inclusion Advisory Committee of the American Dental Education Association (ADEA). Her three-year term begins in March at the 2019 ADEA Annual Session and Exhibition. Dr. Phillips, a faculty member since 2015, serves as an assistant professor in the Dental Assisting and Dental Hygiene programs at Chattanooga State Community College.
"Cultural diversity and inclusion is such an important topic not only for health professions but in our society today," shares Dr. Phillips. "Maintaining dialogue in this area is extremely important to achieve the goals of educating people from all walks of life to serve as future health professionals," she adds.
Dr. Mark Knutsen, Nursing and Allied Health Division dean says, "Dr. Phillips is an outstanding faculty member and community leader. Her appointment by ADEA shows her strong commitment to diversity and inclusion in our dental community."
Founded in 1923, ADEA is the sole national organization that represents academic dentistry. Its members determine best practices for dental education while encouraging changes in dental education programs and institutions that benefit everyone.
Chattanooga State consistently offers a high-quality education with an 18:1 student-to-teacher ratio, 97 percent job placement rate, and 98 percent licensure pass rate.