Donald Coleman is New Chattanooga State Police Chief
October 26, 2018 | | Internal Press Release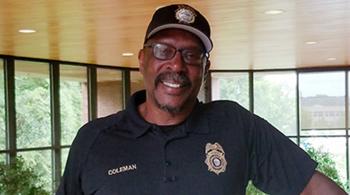 Donald Coleman has been promoted to Chief of Campus Police and Security at Chattanooga State Community College. The new chief has more than 30 years of experience in law enforcement and has received numerous accolades including two Life Saving medals and a Medal of Valor.
Chief Coleman graduated from New Hampshire College in 1976 with a B.S. in Business Management. He has been a member of the Chattanooga State Police Force since 2013.
"As Chief of Police, my goals are to ensure a safe and comfortable environment for faculty, staff, and students alike," states Coleman. "ChattState officers receive the training necessary to maintain a safe campus environment. Our personnel remains professional, but approachable, to assist and advise wherever needed," he adds. The new chief manages personnel stationed at the main campus, as well as the Kimball and Dayton sites.