Chattanooga State's WACKER Institute Plans Open House
April 30, 2021 | Betty A. Proctor | Internal Press Release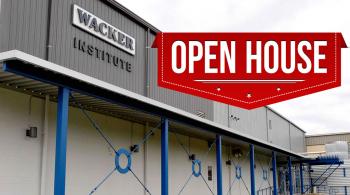 Chattanooga State's Engineering Technology Department is holding an Open House at the WACKER Institute on Thursday, May 6 from 4:00 to 7:00 p.m. The plant is located adjacent to the Center for Engineering, Technology, Arts and Sciences (CETAS) in the WACKER Institute on the main campus, 4501 Amnicola Highway. Visitors may use Chattanooga State's West Entrance to reach the Institute and ample parking is available.
Representatives from Chattanooga State Community College and Wacker Polysilicon, Inc., will be at the event to recruit for the WACKER Internship Program and answer any questions about the internship program. The Chemical Engineering Technology program of study can lead to a job as a chemical operator, while the Mechatronics programs of study can lead to a job as a process maintenance technician. Both programs utilize the state-of-the-art pilot plant located in the WACKER Institute. Learn more about WACKER internship opportunities to get paid while you learn!
For more information, call the Engineering and Information Technologies Division at (423) 697-4434 or visit chattanoogastate.edu/wacker-institute.