Chattanooga State's Ross Named SNMMI-TS Fellow
June 15, 2021 | Betty A. Proctor | Internal Press Release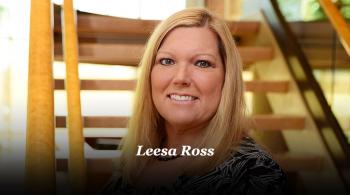 Leesa Ross, Nuclear Medicine Technology Program director at Chattanooga State Community College, has been named a 2021 Fellow by SNMMI-TS, the Society of Nuclear Medicine and Molecular Imaging - Technologist Section. Selection of fellows are evaluated on volunteer service, scholarly and educational activities, and excellence in clinical practice of nuclear medicine and molecular imaging.
Ms. Ross is a co-founder of the Nuclear Medicine Technologists of Tennessee where she has served in numerous leadership roles for both the local and state organization. Her experience at these levels provided her with the skills to be able to serve the profession regionally in the southeastern chapter of SNMMI-TS and later, the national organization of SNMMI-TS where she also served as a guest lecturer during annual meetings.
As a firm believer in lifelong learning, Leesa returned to school to earn her PET (Positron Emission Tomography) and CT (Computed Tomography) certifications to stay current in her field. She and Dusty York, Chattanooga State clinical coordinator, have co-authored three chapters in three publications, one of which was published internationally and presented at the European Association of Nuclear Medicine meeting in Vienna, Austria.
Her continued affinity with learning inspired her to help create the first study abroad program for nuclear medicine technologist students along with colleagues from Regis University and Indiana University of Medicine. "This successful program has enabled us to take our students to England and Portugal for outstanding learning opportunities," said Ms. Ross.
SNMMI Fellowship is one of the most prestigious formal recognitions available to long-time SNMMI members and symbolizes distinguished service to SNMMI, as well as exceptional achievement in the field of nuclear medicine and molecular imaging.
"With new procedures and techniques on the horizon, it's an exciting time to be in the nuclear medicine field," stated Leesa. "I want to be a part of it and support other technologists on their pathways while encouraging my peers and students to get involved and give back to the profession."