Chattanooga State's Jenkins Selected for Maxine Smith Fellows Program
June 10, 2021 | Betty A. Proctor | Internal Press Release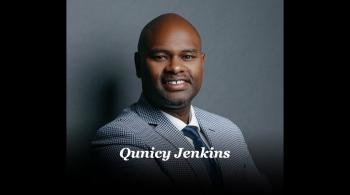 Quincy Jenkins, inaugural chief diversity officer and executive director of the Office of Diversity, Equity, and Inclusion (ODEI) at Chattanooga State Community College has been selected to participate in the 2021-22 Class of the Maxine Smith Fellows program. Mr. Jenkins is is one of 13 faculty and staff members from the College System of Tennessee among the 21 from colleges and universities statewide.
The Maxine Smith Fellows program provides professional development, training and advancement opportunities for participants from traditionally underrepresented groups at the College System of Tennessee, governed by the by the Tennessee Board of Regents (TBR), and the state's locally governed public universities. The program helps to build increased collaboration among institutions, provides a statewide network for program participants, and expands in the diversity of ideas, thoughts and experiences within senior leadership ranks at Tennessee public higher education institutions.
"Being selected as Maxine Smith fellow is a profound honor," stated Mr. Jenkins. "Chattanooga State is committed to inclusive practices, and I am honored to represent the College as I learn about the leadership of this great trailblazer."
Jenkins is a native of Carrollton, Georgia. In addition, he is a current doctoral candidate at Vanderbilt University's Peabody College, has thirteen years' experience in higher education, and is proficient in English, Spanish, Italian, and Chamorro/Guamanian languages.
"In the short time that Mr. Jenkins has been at Chattanooga State, he has made a positive impact on our collective understanding of diversity, equity and inclusion," said Dr. Rebecca Ashford, Chattanooga State president. "His participation in the Maxine Smith Fellows program will help him further grow as a professional which will help our college grow as well. I am so proud that Quincy is part of our Chattanooga State family."
The Maxine Smith Fellows program is named in honor of the late Maxine Smith, who headed the Memphis Branch of the NAACP for 33 years and was a member of the Tennessee Board of Regents from 1994 to 2006. The Class of 21-22 is the program's 15th cohort.