Chattanooga State's Helping Hands Fund Celebrates Triumph
July 9, 2020 | Betty A. Proctor | Internal Press Release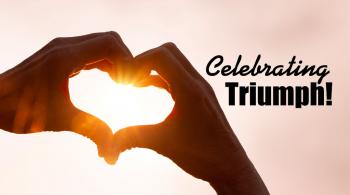 No doubt, the year 2020 thus far has been a year to remember. There is also no doubt that the generous support of Chattanooga State employees and donors will be remembered with gratitude. #GivingTuesdayNow, a global day of giving and unity, was launched on May 5 as an emergency response to the unprecedented need caused by COVID-19. At Chattanooga State, the Helping Hands Fund (HHF) was selected as the designated beneficiary of #GivingTuesdayNow donations.
A donor who understood the impact of poverty and living paycheck to paycheck established the HHF in 2018 to meet the urgent and unexpected financial needs of Chattanooga State students. The HHF campaign, which ran March 1 through June 30, raised $27,725 in donations. During the campaign, more than $15K was awarded to 58 students with an average award of $260 each.
Students' unmet financial needs often prevent them from staying in school or completing their program of study. In tracking these needs, the College found that utilities, transportation, and rent/mortgage topped their lists of immediate threats. One student, a mother who attends full-time, requested help to pay a late utility bill that would have meant service being disconnected to her home after her husband's hours had been cut back leaving them unable to pay bills on time. Thanks to Helping Hands, she was able to pay the bill that allowed her to stay in school and on track to graduate.
The more than $27K raised through the Helping Hands Campaign played a substantial role in the Chattanooga State Foundation's annual employee giving campaign as well, setting a record-giving total of $54K.
 "The best thing about being a part of the Chattanooga State family is that every one of us has 'student success' as our single most important goal," states Dr. Karen Eastman, FY2020 Employee Giving Chair and Life Sciences department head. "Faculty and staff have once again proven their dedication to students through their generous contributions to the Helping Hands Fund. It is true: Where our treasure is, there our hearts will be also. "
To get help for a Chattanooga State student or to give help to a student, please visit chattanoogastate.edu/HH.