Chattanooga State Team Places 2nd in Capture the Flag
December 9, 2020 | Betty A. Proctor | Internal Press Release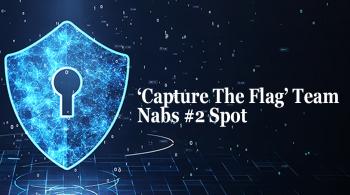 Students on Chattanooga State's 'Unknown Unknowns' Cyber Defense team recently nabbed second place during the annual Capture The Flag (CTF) event sponsored by the Mid-Atlantic Gigabit Innovation Collaboratory (MAGIC). Chattanooga State Computer Information Technology Associate Professors Noman Saied and Patrick Ward mentored the student team that included Kenneth Coleman, Evan Orr, Joseph Horesovsky and Rebecca Jeter. The 2020 CTF event utilized a new online platform developed amid COVID.
According to Graham Dodge, executive director of MAGIC, teams from Estonia have taken the top prize for the last three years and 2020 marked the first year that the top three teams were all from the United States. A total of 197 students on 57 registered teams participated in the 2020 CTF competition with 26 from Estonia, 23 in Maryland, five in Tennessee, two in New Hampshire and one in Idaho.
Each student from the top three winning teams received gift cards in the amount of $100, $50, and $25 for 1st, 2nd, and 3rd places respectively.
Protecting computer networks and systems have become more important than ever. Cyber Defense students at Chattanooga State earning an associate of applied science degree can anticipate an entry-level salary of more than $60K when seeking career opportunities as specialists in information, operating, applications systems and information assurance security. According to the Bureau of Labor Statistics, opportunities in this field will grow more 30% between 2019-2029, much faster than average for all occupations.
Chattanooga State spring registration is now open. Students interested in an exciting cyber defense career are encouraged to visit chattanoogastate.edu/cyber-defense-concentration. Chattanooga State. Start Here…Go Anywhere.