Chattanooga State TCAT Receives VETS Campus Certification
August 4, 2022 | Betty A. Proctor | Internal Press Release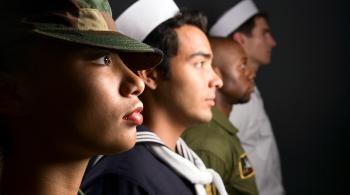 August 4, 2022 (Chattanooga, TN) --- The Tennessee College of Applied Technology (TCAT) at Chattanooga State Community College became second TCAT in Tennessee to receive a VETS Campus certification by the State of Tennessee Higher Education Commission (THEC) and Student Assistance Corporation (TSAC).
"This certification is in part thanks to the tremendous work already done by Renee Kennebrew and Rick Durham who head up our Veteran Affairs office on campus," stated Jessica Green, TCAT dean. "They work hard to help our veterans navigate the red tape around accessing their educational benefits for their service to our country."
The Tennessee Veterans Education Transition Support (VETS) Act recognizes higher education institutions that allocate resources for veterans' successful transition from military service to college enrollment. The certification not only prioritizes outreach to veterans but successfully delivers the services necessary to create a supportive environment where student veterans can prosper while pursuing an education.
According to the Tennessee Board of Regents in the 2022 VETS Campus Data Report, close to 1,800 student veterans are enrolled at TCATs and one-in-three military-affiliated students are military dependents. The top five programs chosen by approximately 85% of student veterans include mechanic and repair technologies/technicians, health professions and related clinical sciences, precision production, construction trades, and personal and culinary services.
Chattanooga State had 197 veterans enrolled in academic programs and 37 enrolled in TCAT programs for the 2021-2022 year. "Not only do Veteran Affairs personnel work hard to make sure student veterans get connected to programs that suit their career goals and needs, but they help locate services on campus and in the local area when needed," added Ms. Green.
For more information about programs for veterans at Chattanooga State, call (423) 697.2509 or visit the Veterans Affairs office here.