Chattanooga State TCAT Joins Achieving the Dream Network
November 16, 2020 | Betty A. Proctor | Internal Press Release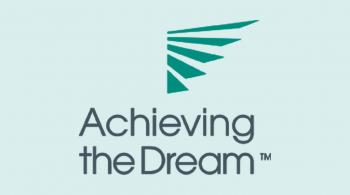 Chattanooga State's Tennessee College of Applied Technology (TCAT) is one of 27 Tennessee technical colleges that have recently been accepted into the Achieving the Dream Network.
Achieving the Dream (ATD) is a national nonprofit organization with a growing network of 277 community and technical colleges committed to helping students achieve their goals for academic success, personal growth, and economic opportunity
Between 2015 and 2019 all 13 community colleges joined ATD. With the statewide addition of 27 TCATs, all 40 community and technical colleges in the College System of Tennessee are part of the ATD Network. "We are one of only a few statewide systems whose entire membership is in ATD," notes Rick Locker, TBR director of communications.
Work over the last five years has transformed campus culture to focus on student success and closing equity gaps. "Achieving the Dream's focus is helping all students succeed," said TBR Chancellor Flora W. Tydings, "now it's time to extend that critical work to our Colleges of Applied Technology."
For the 2019-20 academic year, the 40 Tennessee community and technical colleges awarded a total of 22,998 degrees, diplomas, and technical certificates, paving the way for immediate careers in high-demand fields for graduates or transfer to four-year colleges and universities to continue their education.