Chattanooga State TCAT Announces NTHS Inductees
June 1, 2020 | Betty A. Proctor | Internal Press Release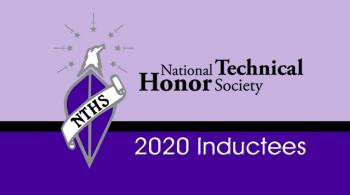 The Tennessee College of Applied Technology (TCAT) at Chattanooga State Community College is pleased to announce nine recent inductees into the National Technical Honor Society (NTHS). The ceremony, conducted virtually due to the pandemic, welcomed the following student members:
Administrative Office Professionals: Wanda Bailey and Mary Kramer, Hamilton County
Computer Service Technician: Jeremiah Adari, Hamilton County
Industrial Electricity: Jeremy Flowers, Bradley County
Industrial Maintenance: Emma Wilson, Bledsoe County
Massage Therapy (Night Class): Cindy Boles, Rhea County; Kyle Garza, Bradley County; Amaiya Thomas and Lauren (Naomi) Umbach, Hamilton County
Since its inception in 1984, NTHS has more than 100,000 active and nearly two million alumni members. The society has awarded more than $2M in scholarships since 2005, honors achievements of top career and technical education (CTE) students, provides scholarships to encourage the pursuit of higher education, and promotes excellence within today's highly competitive, skilled workforce. The NTHS Chapter at Chattanooga State was chartered in 2008 and has a total of 1,131 members.
Every TCAT program is designed for completion within one year or less. TCAT-Chattanooga offers 21 diploma and seven certificate programs.
For more information about TCAT-Chattanooga programs, visit chattanoogastate.edu/tcat or call (423) 697-4433. Students may view TCAT class schedules for the Main Campus, Kimball, and Dayton at chattanoogastate.edu/schedule/tcat-fall. Chattanooga State. Start here … go anywhere.