Chattanooga State TCAT Announces NSD Signing Day
May 9, 2022 | Betty A. Proctor | Internal Press Release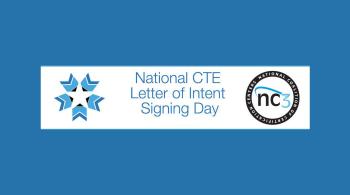 May 9, 2022 (Chattanooga, TN) --- The Tennessee College of Applied Technology (TCAT) at Chattanooga State Community College will hold its annual National Signing Day (NSD) event on Thursday, May 12 in the C.C. Bond Humanities Auditorium from 10 a.m. to 12 p.m. on Chattanooga State's main campus, 4501 Amnicola Hwy., Chattanooga, TN.
More than 150 students invited from 28 schools within the greater Chattanooga area have registered for 14 of 19 one-year Diploma programs offered through TCAT Chattanooga beginning fall 2022.
Students are encouraged to bring two guests. Following the commitment ceremonies, students and guests may tour the campus, classrooms, meet instructors and talk to current students in their program of choice.
The event will be livestreamed. For more information, call 423.697.4433.