Chattanooga State Respiratory Care Program Recognized by CoARC
July 29, 2020 | Betty A. Proctor | Internal Press Release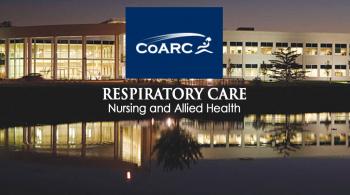 For the eighth time in a row, the Respiratory Care program at Chattanooga State Community College is among a select group of programs recognized by the Commission on Accreditation for Respiratory Care (CoARC) to receive the Distinguished RRT Credentialing Success Award. 
CoARC views the RRT credential (Registered Respiratory Therapist) as a standard of professional achievement and measurement of a program's success to inspire graduates to achieve their highest educational and professional aspirations.
"I am so proud of the Chattanooga State Respiratory Care Program for its outstanding student outcomes. This CoARC award is a testament to our outstanding faculty and their quality program," states Dr. Rebecca Ashford, Chattanooga State president.
Selection criteria based on key accreditation metrics documented in 2019 include having three or more years of outcomes data, maintaining accreditation without a progress report, documenting RRT credentialing success rate of 90% or above, and meeting or exceeding established CoARC thresholds for CRT credentialing success and retention.
"I am humbled by CoARC's recognition of our Respiratory Care program here at Chattanooga State. Our faculty and students have always set the bar high, which shows when our graduates enter their newly chosen career," states Kathryn Davidson, Respiratory Care Program director.
Chattanooga State's two-year Respiratory Care program involves a combination of classroom, laboratory and clinical practice at several hospitals in the region as students learn to work with patients of every age who suffer breathing problems. Get started on your degree this fall! For more information, call (423) 697-4450 or visit chattanoogastate.edu/respiratory-care-aas.