Chattanooga State Practical Nursing Pass Rate Tops 96%
February 4, 2020 | Betty A. Proctor | Internal Press Release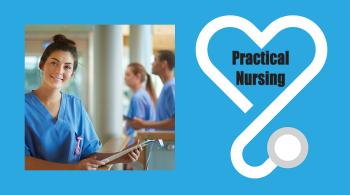 The Practical Nursing Program, offered through the Tennessee College of Applied Technology (TCAT) at Chattanooga State Community College, recently received official notice that its graduating classes of 2019 obtained a 96% pass rate from the Tennessee Board of Nursing. NCLEX, the National Council Licensure Examination, is a standardized exam that each state board of nursing uses to determine whether or not a candidate is prepared for entry-level nursing practice.
According to Judy Kitson, TCAT director of medical programs, "The Practical Nursing program has not experienced a 96% pass rate since 2010."
This excellent licensure pass rate is a testament to the hard-working practical nursing faculty and determination exhibited by its students to succeed. At the 2019 SkillsUSA competitions, 2019 graduate Laquinta Gonzalez of Chattanooga was a gold medalist at the state level and a silver medalist at the national level. Her advisor at both competitions was Jewell Kyle, associate instructor of practical nursing.
For more information about upcoming practical nursing classes beginning in May, visit chattanoogastate.edu/practical-nursing or call (423) 697-4447.