Chattanooga State Offering Girls Basketball Day Camp in July
May 18, 2021 | Betty A. Proctor | Internal Press Release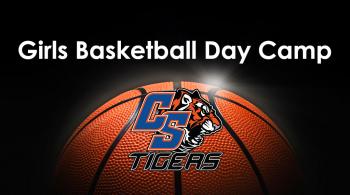 Rising 5th to 8th grade girls are invited to polish their skills and learn important new ones while having fun during Chattanooga State's Lady Tiger Basketball Camp during the week of July 12-15, 2021.
Girls can expect to have a lot of fun, make new friends and learn from Stacey Franklin, Chattanooga State Lady Tiger head coach, who was named TCCAA Region VII Coach of the Year in 2020. Her all-freshmen team clinched the Regional VII title last year.
"This is the best time of the year to focus on the "FUN"damentals of the game. Campers will learn skills through individual stations, position development, and offensive/defensive strategies as they participate in 1-on-1 to 5-on-5 games," says Lady Tiger Head Coach Stacey Franklin.
Come join us! Camp will be held in the Gym (HPF Building) on the main campus, 4501 Amnicola Highway, beginning at 9:00 a.m. and ending at 4:00 p.m. each day. Cost of camp is $75 per camper. Download the registration form at chattanoogastate.edu/sites/default/files/girls_basketball_camp.pdf or register online at chattanoogastate.edu/girlsbasketballcamp.
Call (423) 697-5596 with questions. The deadline to register is July 5, 2021.