Chattanooga State Inducts 39 into Spire Honor Society
June 16, 2020 | Betty A. Proctor | Internal Press Release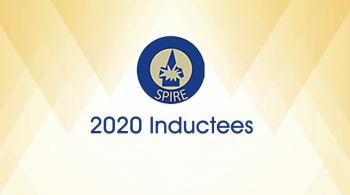 Chattanooga State Community College recently welcomed thirty-nine outstanding students into Spire; the #1 nationally recognized honorary society for adult and other non-traditional student enrolled in two-year colleges. Spire was created to provide non-traditional students with the same level of recognition that traditional outstanding students have always received.
Newest members of the Spire Honor Society include Vonda Bradford Kansas Bradley, Peter Bream, Bethany Bridwell, Princess Burney, Lindsey Comer, Lindsey Cookston, Kellie Falls, Bradon Frank, Carla Frizzell, Rebecca Gilliam, Katrina Griffin, Jennifer Griffith, Takarra Harden, Shanda Harris, Latonya Henderson, Jasmine Henson, Dana Hutton, Ross Kelly, Tameeka Lattimore, Julie Maricich, Olivia May, Jessica McMahan, Gail Meeker, Ashley Mellow, Shelly Miller, Tiffany Patterson, Demarquis Perkins, Christopher Reed, Hannah Rogers, Victoria Sheila Scott, Phyllis Renee Sharp, Bushra Sheikh, Jennifer Shell, Mary Ann Smith, Wesley Spring, Bundles Wadley, Jessica Wenger, Janice White. Twenty of the 39 students inducted are Tennessee Reconnect students.
Established in 1989, Spire represents the highest achievement of academic performance and out-of-class accomplishments that a non-traditional student can attain in America's community and junior colleges.
To be selected for SPIRE, individuals must qualify as an adult or non-traditional student under locally-derived and maintained definitions, be within 12 months of graduation or have completed 33 college credit hours, have a minimum GPA of 3.0, be involved in at least three campus or community activities, demonstrate leadership, persistence, future promise, and maintain the highest ethical standards.
For more information about the Spire, please contact Marsha Barker at (423) 697-4753 or email marsha.barker@chattanoogastate.edu.