Chattanooga State Establishes CDL-B Class Through EWD
August 26, 2021 | Betty A. Proctor | Internal Press Release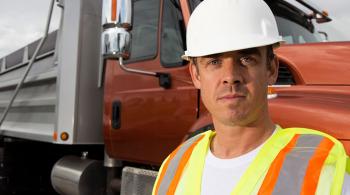 The Economic and Workforce Development Division at Chattanooga State Community College will be introducing a brand-new program for individuals interested in obtaining a Commercial Driver License B (CDL-B). In the fall of 2019 Chattanooga State began exploring the idea of starting a CDL-B program, but the pandemic put efforts on hold. "Over the past couple of months, we resumed conversations and coincidently purchased a training truck on the same day the city announced 32 CDL-B job openings and the suspension of curbside recycling," stated Bo Drake, vice president for Economic and Workforce Development. "In the next 30-45 days we hope to have our program up and running and ready to serve."
The 3-week class will prepare students to obtain their Class B license. "The city's starting wages are expected to be $45K per year, and there are currently 32 unfilled positions in the city," added Mr. Drake. The American Job Center (AJC) works closely with many of our students to help provide financial assistance for programs offered through EWD.
A Class B CDL is required for drivers operating any vehicle with a Gross Vehicle Weight Rating (GVWR) greater than 26,000 pounds and any vehicle towing a trailer that does not exceed 10,000 pounds. The types of vehicles that drivers may be able to operate includes straight trucks, box trucks (such as delivery trucks), and dump trucks with small trailers.
If your intent is to be driving in your state and not over-the-road, the Class CDL-B will help you get into the trucking industry to gain experience. According to an article in the August 16, 2021 Chattanooga Times Free Press, the Career Builders study ranked Tennessee as #10 among the 50 states for its job growth, indicating the availability of 4.56 jobs for every unemployed person.
For more information about this upcoming new program, call Chattanooga State's Economic and Workforce Development Office at (423) 697-3100.