Chattanooga State Coaches Honored by TCCAA
July 1, 2021 | Betty A. Proctor | Internal Press Release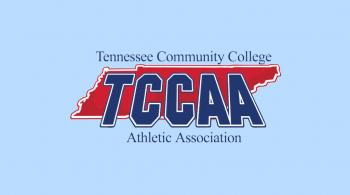 The Tennessee Community College Athletic Association (TCCAA) recently announced that Chattanooga State's Blythe Golden, head softball coach and Greg Dennis, head baseball coach, were each named Coach of the Year in their respective sports for 2021.
Completing her ninth coaching season at ChattState, Blythe Golden holds an overall record of 360-99 with a .784 winning percentage. The Lady Tigers compiled an impressive 36-7 overall this season and captured the TCCAA Region 7 championship. Lady Tigers Sam Ryan, Breanna Vinson, Camryn Cernuto, Savannah Talley, Katlin Leverette, and Ashlyn Holland were All-Conference selections, while Samantha Ryan was named pitcher of the year, and Savannah Talley was named player of the year and All-American. At ChattState overall, Coach Golden has had 13 NJCAA All-American selections, four TCCAA pitcher of the year selections, and four player of the year selections. Additionally, she was named Coach of the Year in 2014, 2017, 2018 and 2019.
Completing his 18th year at the helm of ChattState's baseball program, Greg Dennis has led the Tigers to winning seasons throughout all the years that he has skippered here. He holds a 615-300 career record at ChattState and a 962-715 overall career record at the JUCO level. He has overseen one trip to the JUCO World Series in 2010, two conference titles and multiple runners-up during his tenure while sending more than 100 players on to the four-year level. He has coached six All-Americans while at ChattState and was previously selected as Coach of the Year in 2007 and 2010. This season, Tigers Grey Laspaluto, Lyndon Weaver and Cam Hansen were named All-TCCAA while Cam Hansen was named TCCAA pitcher of the year. 
Chattanooga State Community College has complied records of success that rate all of our programs among the national elite. Chattanooga State is a member of the NJCAA and TCCAA collegiate associations.