Chattanooga State CIT Students Participate in Capture the Flag
November 10, 2021 | Betty A. Proctor | Internal Press Release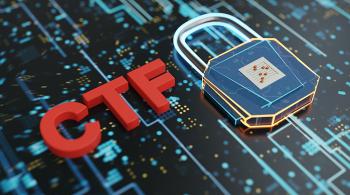 Chattanooga State students recently participated in Capture The Flag, an online building cyber skills event, sponsored by the Mid-Atlantic Gigabit Innovation Collaboratory (MAGIC) with several other local teams from Red Bank High School, STEM School Chattanooga, UTC, Covenant College and Chattanooga Girls Leadership Academy (CGLA).
A total of 23 teams participated in this entry-level beginner competition that is designed to appeal to the widest number of students possible. Participants get a feel for the cyber process in an environment where competitors learn logical thinking skills and teamwork. 
The participants learned about the Linux operating system, how to work in teams, and Google-Fu (how to look up information on Google) to solve various computer programming skills challenges. 
Team member Preston Troxel, said, "I learned a lot about examining malicious documents and looking at pcap files for hidden data. I also gained insight into steganography and how to extract info from image files." Pcap files are mainly used for analyzing data that travels across computer networks, while steganography is the practice of hiding information in images.
Chattanooga State's Computer Information Technology (CIT) department offers four CIT programs leading to an associate of applied science degree. Programs include Cyber Defense, Cyber Security, Networking, and Programming. Graduates in these concentrations earn a median salary of more than $50K. Call (423) 697-4434 or visit the CIT program for details.