Chattanooga State Awarded Grant to Expand Apprenticeships
January 21, 2020 | Jeff Lemon | Internal Press Release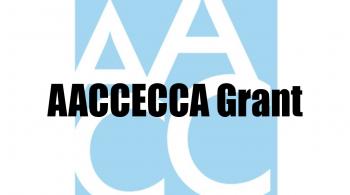 Chattanooga State Community College has been awarded $140,000 from an American Association of Community College's Expanding Community College Apprenticeships grant to further build its apprenticeship program in response to employee training needs from the area's advanced manufacturers. The region's manufacturers report scrambling for workers as more high-tech companies from around the world have located in the area over the past eleven years and the existing workforce approaches retirement age. Some Chattanooga area employers such as Wacker Polysilicon, Tennessee Rand, Whirlpool, Volkswagen, Gestamp, Wirtgen Group, and BASF have initiated their own apprenticeship programs with Chattanooga State to recruit/grow technicians. Despite these efforts, many employers continue to face staffing shortages. 
Currently, more than 150 full-time, college-sponsored, registered apprenticeship positions are slated to occur throughout the life of this grant/pilot. The occupations this project addresses have been strategically selected to provide the widest coverage of skills in advanced manufacturing and to develop guided pathways from entry-level to advanced workplace proficiencies. The end results will be completion of  industry credentials and post-secondary education to meet employer demands for a ready-workforce now and in the future. 
Special efforts will be made to recruit and increase access to populations underrepresented in apprenticeship programs, including targeted and focused outreach to veterans, military spouses, transitioning service members, women, people of color, and ex-offenders. All individuals who participate in the project will be 16 years of age or older and not currently enrolled in school within a local education agency. Participants will likely be non-traditional college students seeking immediate workforce training and skill upgrades needed for in-demand employment opportunities with partner employers. 
Chattanooga State has a history of providing the academic training component for various industry-recognized apprenticeship programs. The College has developed customized curricula to meet a specific company's needs. Building on this background, Chattanooga State is developing College-Sponsored, U.S. Department of Labor (USDOL) Registered Apprenticeship programs that are open to all regional employers. This model offers a scalable and sustainable workforce development tool for all partnering companies desiring to create a long-term, skilled talent pipeline.  
Chattanooga State, in partnership with the Chattanooga Chamber of Commerce, unveiled its first College-Sponsored, Registered Apprenticeship program in December 2018. Thanks to the input of local business and industry, as well as labor market information, the initial program was identified and confirmed to train Industrial Maintenance Technicians in a structured two-year training program that combines on-the-job learning and training-related classroom instruction. Industrial maintenance technicians completing this program will have earned a diploma in Industrial Maintenance from the Tennessee College of Applied Technology (TCAT), an apprentice certification from the USDOL, and two years of directly related work experience with a full-time job and career pathway. 
Through this grant, the College is working to further build its apprenticeship program, offer industry certifications, and create additional Registered Apprenticeships. The College's Economic and Workforce Development Department is working with other divisions on campus and their extensive base of industry partners to identify the next occupations that will be added to Chattanooga State's apprenticeship offerings. As additional college-sponsored registered apprenticeships are developed, Chattanooga State will target selected occupations within the H1-B sector of advanced manufacturing to meet employer demand through expanded apprenticeship opportunities throughout the region. 
According to Tennessee's Department of Economic and Community Development, over the past five years, the state of Tennessee has ranked in the Top-10 for the largest percentage increase in the United States in manufacturing gross domestic product, which reached $53.2 billion in 2016. Tennessee is a high-tech incubator, with some of the most sophisticated manufacturing facilities in the world located within its borders. Advanced manufacturing touches everything produced in Tennessee, and job creation within this sector from 2011 to 2017 was at 26.5%, far outpacing national growth at 4.3%.