Chattanooga State Announces Early College Exploration Opportunities
February 8, 2021 | Betty A. Proctor | Internal Press Release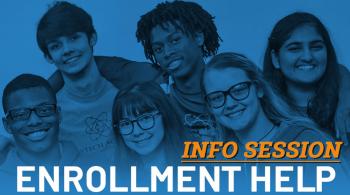 Chattanooga State's Early College program provides an exciting portfolio of options for high school students. More than 1,300 students across six counties participate in Early College each year, including students in private schools and homeschool.
Early College provides nine pathways that appeal to students from all disciplines. Choices include Dual Enrollment, the Early College and the Polytech Academy at Kimball, both in partnership with Marion County Department of Education; Hamilton County's Collegiate High, Hamilton County's STEM School, Mechatronics Akademie at Volkswagen, Polytech Academy at Chattanooga State, Tech-Track/Dual Credit and TCAT Dual Enrollment programs.
Using Early College pathways have enabled thousands of Chattanooga State students to jump-start their college education to further their education, saving not only time but thousands of dollars on their education.
Now, Chattanooga State is offering monthly information sessions to help students and their parents decide what options work best with the interests of his or her high school student. Sessions are scheduled on Tuesdays at 6:30 p.m. on February 9, March 9, April 13 and May 11.
To register for a session, visit chattanoogastate.edu/rsvp-early-college-info-sessions. For more information about Early College visit https://library.chattanoogastate.edu/ecstudent or call (423) 697-4427.