Chattanooga State Announces Broadcasting, Filmmaking and Musical Theatre Camps for Youth
June 24, 2022 | Betty A. Proctor | Internal Press Release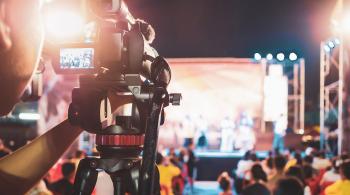 June 24, 2022 (Chattanooga, TN) --- Chattanooga State Community College announces three additional summer camps for youth during June and July.
Tweens and teens, ages 10-16, who enjoy storytelling, explaining difficult things or even streaming their gaming on Twitch, will enjoy learning about these different forms of broadcasting during this 5-day Broadcasting Camp offered June 27-July 1. Campers will produce and film a newscast, write and shoot news stories, commentate videogames on Twitch, and produce their own Vlog. This camp is run by Chris Willis, award-winning program director of Digital Media at ChattState.
In this popular Filmmaking Camp, also run by Dr. Willis, campers will experience Hollywood right here in Chattanooga. Offered July 11-15 for tweens and teens ages 10-16, the camp focuses on working on a film set, writing and pitching story ideas, creating storyboards, and learning the art of video editing. Campers will complete a short narrative film and documentary.
Experience Disney's The Lion King! Tweens and teens ages 10-15 will participate in this one-of-a-kind coming-of-age musical during Musical Theatre Camp, offered July 25-29. Campers will bring the African savannah to life on stage with Simba, Rafiki and other unforgettable characters as they journey from Pride Rock to the jungle and back.
For a full listing about all Chattanooga State Teen Enrichment and Youth Summer Camps offered this summer, email EWD@chattanoogastate.edu or call (423) 697-3100.