Chattanooga State and Learning Blade Sponsor Hour of Code
January 22, 2020 | Betty A. Proctor | Internal Press Release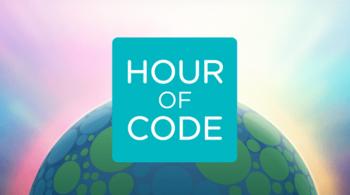 The Computer Information Technology department (CIT) at Chattanooga State recently partnered with Million Women Mentors and Sheila Boyington from Learning Blade to sponsor a two-hour Hour of Code event. Current ChattState IT students and Student Government Association ambassadors lent support by providing coding lesson plans and recruiting information to participants.
Sixteen girls from Girls Inc. participated in the coding workshop to learn programming in scratch, python, vex robot display and ozobots.
All participants rated the event as "fun, cool, and interesting." Python seemed to be the most popular coding activity and many of the girls mentioned that they enjoyed learning about flow algorithms. Brilee Houston was excited to have made her own dance character in code, while Jayla Watkins was surprised to learn how to change the code by using just a few keys.
Code.org is a nonprofit global movement, reaching students in more than 180 countries and 15% of all students in the world, to expand access to computer science in schools. The majority of code.org students are girls or underrepresented minorities.
To learn more about CIT educational opportunities offered through Chattanooga State, contact Savitha Pinnepalli at (423) 697-4756 or email savitha.pinnepalli@chattanoogastate.edu.