Chattanooga State 2021-22 Faculty Promotions and Tenure Announced
August 18, 2021 | Betty A. Proctor | Internal Press Release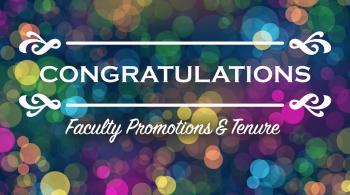 The Academic Affairs Division at Chattanooga State Community College recently announced the following faculty promotions and tenure recognitions approved by the Tennessee Board of Regents:
Business: Associate Professor – Jeremy Burchfield, Amanda Davis, Angela McClister; Tenure – Michael Largent, Clomeisha Tumlin.
Engineering & Information Technologies: Associate Professor – Savitha Pinnepalli; Assistant Professor – Crystal Smith.
Humanities & Fine Arts: Professor – Keri Lamb, Jennifer Wilson; Associate Professor – Nick Mansito; Assistant Professor – Priscilla Gitschlag; Tenure – Randal Fosse, Mindy Griffin, Kristen Hutton, Josh Johnson, Eric Niemi.
Math and Sciences: Associate Professor – Andrew Maginniss; Assistant Professor – Wesley R. Foster, Anjali Kuthoore, Ashleigh Smith; Tenure – Ian Beck, Terrie Breetzke, Jason Holcomb.
Nursing & Allied Health: Assistant Professor – Kristi Albright, Regina Lankford; Rebecca Snyder; Tenure – Jonathan Brigner, Stacey Carter, Tena Phillips, Kelli Squire.
Social & Behavioral Sciences: Professor – Michael McCamish.
"One of the best parts of my job is working with the Chattanooga State Community College faculty," remarked Dr. Elizabeth Norton, vice president for Academic Affairs, who shared the inspiration she feels each day as she witnesses the dedication they have to their discipline and students.
This year 14 faculty members achieved the honor of being awarded tenure in the Tennessee Board of Regents Community College System. The tenure process requires that faculty members meet rigorous standards and gain the support of their peers.  "I am pleased to have so many of our faculty members attain this goal," added Dr. Norton "In addition to the tenure awards, we had 17 faculty members promoted to a higher rank within the System, which attests to the level of commitment the faculty members have to their students and the College. It is an honor to work with such incredible individuals."
Faculty promotions approved by the Tennessee Board of Regents in the Chattanooga Tennessee College of Applied Technology (TCAT) Division include:
Senior Instructor: Bobby Day, Welding; Diane Jackson, Administrative Office Professional, Rebecca Stewart, Cosmetology; Cynthia Rutledge, Medical Assisting.
Instructor: Nateka Coppock, Aesthetics; Elonia James, Cosmetology; Kyle Lee, HVAC/R; Jeffrey Long, Industrial Maintenance Technology; Sherry Pendergrass, Practical Nursing.
"We have talented technical faculty members in the TCAT, and I am pleased that we can promote nine faculty in recognition of their dedication and hard work," stated Dr. Jim Barrott, executive vice president, TCAT. "Their service to our students and the College is highly valued."