American Technical Education Association Recognizes Three
May 12, 2022 | Betty A. Proctor | Internal Press Release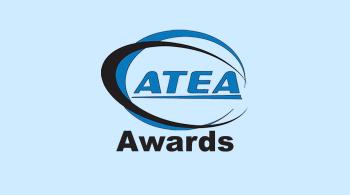 May 12, 2022 (Chattanooga, TN) --- The American Technical Education Association ATEA) recently recognized one student and two faculty members from the Tennessee College of Applied Technology (TCAT) at Chattanooga State Community College.
Megan Johnston, a resident of Spring City, who received the ATEA Outstanding Technical Student of the Year award, is a welding student in the ChattState Dayton Site TCAT welding program. Megan was nominated by her instructor, Talion Johnson. The award requires letters of endorsement, evidence of academic and technical ability, professional, community or business involvement along with a statement by the nominee summarizing qualifications, impact by other students and the institution, and future career plans.
TCAT Chattanooga's Computer Support Technician Program was awarded Outstanding Technical Program by ATEA. Faculty members Mike Mercer, master instructor, and Rex Weeks, associate instructor, teach this program. Criteria for the award includes letters of endorsement, professional affiliation, evidence of program excellence, summaries of enrollment trends, career advancement and opportunities, a program advisory committee members list, curriculum and accreditation, faculty credentials, program awards, and involvement in community service/service-learning activity and type of participation. Four of their tech students recently earned medals during the SkillsUSA statewide competition in April.
"To be recognized by a national organization for the work we are doing in the TCAT at Chattanooga State is amazing and humbling," Stated Dr. Jim Barrott, executive vice president, TCAT Chattanooga. "We are here to help students be their best and these awards confirm that we are on the right path. I am very pleased for Megan, Michael, and Rex."
ATEA is dedicated to excellence in quality of postsecondary technical education focusing on practical teaching ideas and best practices. The organization recognizes outstanding performance and leadership while providing a network for career connectivity. ATEA values communicating the role and importance of technical education, sharing best practices, building professional relationships, and identifying trends that affect technical education.
TCAT Chattanooga is now enrolling for fall 2022. Call 423.697.4433 or visit  https://chattanoogastate.edu/tcat.