American Job Center Partners with Local Higher Ed Institutions to Provide Career Opportunities
June 18, 2020 | Betty A. Proctor | Internal Press Release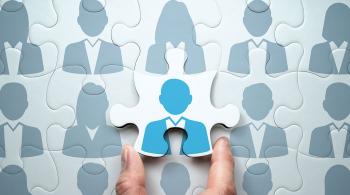 Chattanooga State, TCAT Chattanooga, Cleveland State, and TCAT Athens have partnered with the local American Job Center (AJC) to present a series of no-cost virtual information sessions beginning June 25. These sessions will address four specific industry sectors:
Business Management and Hospitality (Thursday, June 25 at 2 p.m. ET)
Engineering and Computer Technology (Thursday, July 2 at 2 p.m. ET)
Social and Behavioral Sciences (Thursday, July 9 at 2 p.m. ET)
Healthcare Professions (Thursday, July 16 at 2 p.m. ET)
Each one and-a-half-hour session begins with an overview of American Job Center services, and then moves to separate presentations by each of the four educational institutions, closing with a question and answer period for participants.
The information sessions are intended for individuals interested in learning more about in-demand career and training opportunities and the various forms of financial assistance available to them. Additionally, representatives will be on hand from each organization after each presentation to answer specific questions from those in attendance. General information regarding AJC services will be provided in addition to the industry specific programs and trainings for each scheduled sector.
American Job Centers (AJCs) determine eligibility for WIOA assistance and provide no-cost help to job seekers for a variety of career and employment-related needs. The AJC, located in Chattanooga and Athens, also maintain affiliate offices in Cleveland, Dayton, Dunlap and Jasper. To determine eligibility and explore enrolling in approved courses, visit the AJC at www.secareercenter.org/108/wioa.
To learn more a bout these free sessions, contact Chattanooga State's Economic Workforce Development Division at (423) 697-3100 or visit https://bit.ly/AJCinfosession.