Adult Student Recognition Day is Sept. 25
September 23, 2019 | Betty A. Proctor | Internal Press Release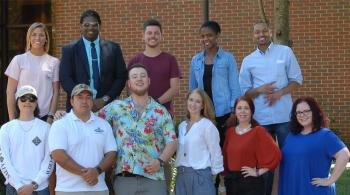 Chattanooga State Community College will host a special recognition paying homage to adult students on Wednesday, September 25 in the main hallway of the Omniplex Building from 10:00 a.m. to 1:00 p.m. and again from 4:30-6:30 p.m. to accommodate student work and family schedules. Pizza and light refreshments will be available in addition to giveaways. The event is open to both current students as well as the public.
Adult Student Recognition Day is devoted to those adult students who are managing multiple life roles while pursuing an education. Current students and visitors can learn about the services available for adult students and meet other adult students as well.
Thanks to Tennessee Reconnect, the number of adult students will continue to climb, offering more opportunities to start and/or complete their educational goals. Roughly 56 percent of Chattanooga State's currently enrolled adult students are taking advantage of the options for General Transfer and Tennessee Transfer Pathways, thereby continuing their education beyond the associate degree level.
For more information about Adult Student Recognition Day or Adult Services, call (423) 697-4483 or visit www.chattanoogastate.edu/tnreconnect