100% CST Pass Rate Earned by Surgical Technology Grads
December 19, 2018 | | Internal Press Release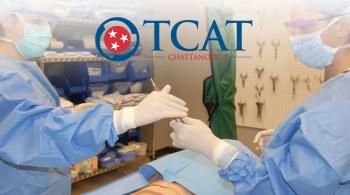 The Surgical Technology program at Chattanooga State Community College was recently notified that they had achieved a 100 percent pass rate on the Certified Surgical Technologist (CST) examination cycle of August 1, 2017, through July 31, 2018.
The National Board of Surgical Technology and Surgical Assisting (NBSTSA) determines, through examination, if an individual has acquired both theoretical and practical knowledge of surgical technology or surgical first assisting. Its mission is to provide professional certification of surgical technologists (CST) and surgical first assistants (CSFA), thus promoting quality patient care in the surgical setting.
The Surgical Technology program is offered through the Tennessee College of Applied Technology at Chattanooga State. For more information about the program, please call (423) 697-4491 or visit https://www.chattanoogastate.edu/surgical-technology.