TCAT Chattanooga Student Selected as One of Ten Scholarship Recipients
May 16, 2022 | Betty A. Proctor | Internal Press Release, Student Success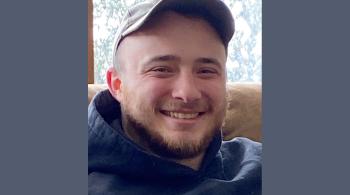 May 16, 2022 (Chattanooga, TN) --- Jack Ely, a SkillsUSA member studying HVAC in the Tennessee College of Applied Technology (TCAT) at Chattanooga State Community College, was selected as one of ten recipients of the 2022 Fieldpiece Master of the Trade Scholarship, offered in partnership with SkillsUSA. The one-time scholarship award of $2,500 will be applied towards the continuance of Jack's post-secondary training.
Jack's interest in HVACR began in 2018 while working on locomotives in California. After moving to Chattanooga in June 2021, he landed a daytime job in commercial HVACR at Icon Air and Mechanical, then in January 2022 he began attending full-time HVACR evening classes. "Jack is quick to volunteer in class and assist his classmates," stated Houston Graham, instructor, TCAT Chattanooga HVACR program. "He excels in this course and will make an excellent HVACR technician. Jack makes good grades on written knowledge assignments, exhibits competence in all hands-on projects, and possesses the soft skills needed to go as far as he wants in life."
In addition to working and going to school full-time, Mr. Ely is currently serving as a sergeant in the United States Marine Corp Reserve.
"We are very pleased that Jack is the recipient of this scholarship," said Dr. Jim Barrott, executive vice president, TCAT Chattanooga. "He is well-deserving of this award and it demonstrates the quality of students that are in the HVAC program."
For more than 30 years, Fieldpiece has grown into a best-in-class innovator of industry leading tools for HVACR professionals. In addition to developing new products, Fieldpiece encourages continued growth and development of their employees by keeping their workplace forward-thinking. Since 1990, their mission has been to provide instruments that HVACR professionals can trust to help them do more, every day.
For more information about the HVACR program offered through TCAT Chattanooga, call 423.697.4433 or visit the TCAT Chattanooga web page https://chattanoogastate.edu/tcat.