Adult Services Graduate of the Month: Jeffery Phillips
June 17, 2022 | Betty A. Proctor | Internal Press Release, Student Success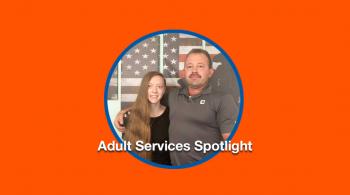 Adult Services will feature a first-person graduate story each month...
In the summer of 1999, I enrolled at Chattanooga State. I wasn't sure what I wanted to do, but the person at the enrollment center suggested that I do something in engineering. Two years later I graduated with my A.A.S. in Mechanical Engineering Technology and I was offered a job working at TVA as a Civil Engineering Technician. TVA had a tuition reimbursement program, so the following fall I started back at Chattanooga State and took every class that I could before I transferred to UTC and completed my B.S. in Civil Engineering. The A.A.S. degree that I received from Chattanooga State was the spark that started my career and now I am the manager of TVA's Transmission Line Systems Engineering & Design department.
Today I had the pleasure of taking my daughter to enroll her at Chattanooga State. She is following in her father's footsteps and she is also enrolling in engineering classes. I know that she is in good hands at Chattanooga State and I excited to see where her degree will take her. 
Thank you for not only helping me to fulfill my dreams, but also my daughter's as well.
---Jeffery Phillips