Chattanooga State Appoints Jessica Green as TCAT Dean
August 8, 2022 | Betty A. Proctor | Internal Press Release, Staff Spotlight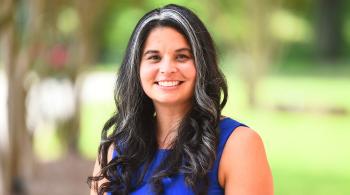 August 8, 2022 (Chattanooga, TN) --- Chattanooga State Community College recently appointed Jessica Green as Tennessee College of Applied Technology (TCAT) Dean. "Ms. Green has served as interim TCAT dean for the past year and has done a remarkable job engaging with faculty and students," noted Dr. Jim Barrott, executive vice president, TCAT.
Having worked in Higher Education for more than a decade, Ms. Green is on track to receive her MBA from the University of Tennessee, Chattanooga in May 2023. Her bachelor's degree in Mathematics from the University of Portland has served her well during her previous roles as an officer, counselor, interim and assistant director of financial aid. In 2020, Green moved from financial aid to the TCAT division to begin working as the director of student services before being named interim TCAT dean the following year.
As a graduate of Chattanooga State's leadership program, ChattLEAD, Ms. Green said, "My past work and Higher Education experience provided me with the opportunity to grow as a leader, learn from others, gain unique insight, and sharpen my skills in communication, problem-solving, strategic and operational planning, and data analysis."
Some of the accomplishments that Ms. Green is most proud of included streamlining TCAT services and improving communication to students, opening faculty discussions about visions or improvements to programs and exploring possible ways to implement them, creating TCAT course listings for past five semesters, and serving on the Behavioral Intervention Team.
Several of Green's initial goals include hiring a TCAT Student Services director, visiting all programs and spending time in every class, assisting the Surgical Technology program as it transitions from a diploma program to a credit program, and see a successful start to the Building Construction program and Construction Center.
"I am pleased to have Jessica continue her work in TCAT," stated Dr. Barrott. "She will play a valuable role as we move technical education forward in southeast Tennessee."