Chattanooga State 2022 Employee Excellence Awards Announced
June 3, 2022 | Betty A. Proctor | Internal Press Release, Staff Spotlight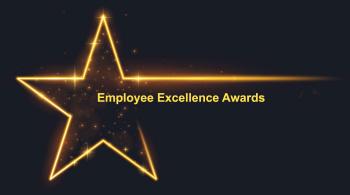 June 3, 2022 (Chattanooga, TN) --- Chattanooga State Community College recently announced the winners of the 2022 Employee Excellence Awards. Nominees are carefully reviewed by a panel comprised of a Chattanooga State Foundation board member as Selection Committee Chair and two representatives each from the Support Staff Association, Professional Staff Association, and Faculty Senate. The 2022 winners are:
Teaching Excellence Community College: Michele McCarthy
Teaching Excellence Technical College: Janaria McIntosh
Teaching Excellence Adjunct: Joanna Long
Support Staff (tie): Michael Rhea and Silang Sam
Professional Staff: Marsha Barker
Described as having a passion for teaching, Michele McCarthy, an assistant professor in the Nursing department and a Certified Nurse Educator (CNE), also serves in numerous capacities on campus and in the community. On campus, Michele is chair of the Curriculum Committee, summer transition and night program coordinator, and has clinical teaching responsibilities. Her colleagues say she is a role model, a team player, demonstrates trust through integrity, and is outcome driven. "Michele's community service efforts are far-reaching, and she consistently maintains a positive attitude while seeking opportunities to build relationships, both in the classroom and throughout the community," stated colleague Kristi Argenbright.
"With a unique ability to bring out the best in all of her students," Janaria McIntosh, an associate instructor, Barbering in TCAT Chattanooga, "is determined that graduates from her program enter the workforce with marketable training and service skills," said colleague Diane Jackson. "Her resilience and creativity have sparked a remarkable positive change within the barbering program."
The Teaching Excellence Adjunct award was added as a new category in 2022 and Joanna Long, an instructor of American Sign Language in the Social and Behavioral Sciences division, was the first recipient. Tabitha Banks, coordinator, Curriculum and Academic Support, nominated Joanna for this inaugural award. "Joanna comes to campus with a willing attitude, talks to potential students about the course, and provides options upon completion," said Banks.
In a tie for the Support Staff award, colleagues Kellie Yates, Juan Antonio Alonso and Stracee Jones had high praise for their respective nominees. As a specialist in the Enrollment Services Center, Michael Rhea "has a friendly disposition and positive attitude that has a lasting effect on students and staff," said Yates. "He has a knack for calming the student and making sure they get the right information at the right time, connects with students to really 'hear' them, and provides a great example of someone who understands that everyone matters." In praise for Silang Sam, an administrative assistant in the Organizational Culture and Engagement division, Alonso stated, "Silang goes above and beyond to contribute global and cultural awareness on campus, sponsors the Asian American Club, and organized the Latin Festival." Jones sees Silang as empathetic with a high degree of professionalism and "an essential part of the Bond Arts and Culture Series.
Marsha Barker, director of Adult Services and campus Tennessee Reconnect coordinator, is the "consummate student advocate," shared colleague Ed Nichols. "Adult students feel safe and valued through Marsha's supportive words and encouragement." Colleague Ed Southeard described her as a "professional that exhibits a sense of humbleness in serving others and demonstrates leadership abilities that enable others to want to serve." Tennessee Reconnect student Zennia Nesmith said, "Marsha works continuously at making sure that every student feels a true sense of belonging."
Chattanooga State Employee Excellence Awards recognize employees who go above and beyond each year. The winning nominees each received a $750 check from the Chattanooga State Foundation.