Harrington to Release her Sixth Romance Novel
April 4, 2017 | | Faculty Spotlight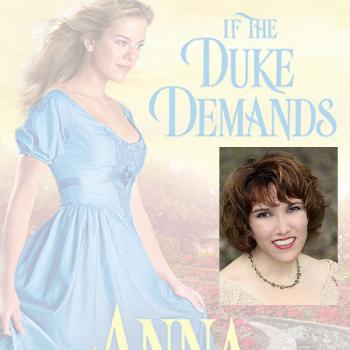 Associate Professor in the Humanities and Fine Arts Division at ChattState, Anna Harrington, has a new book coming out called If the Duke Demands. This will be her sixth book published and the first in her Regency romance series, Capturing the Carlisles.
Harrington was inspired to write a Regency series while living in England. She fell in love with historical romances and Regency heroes.  "The Regency period is the historical period that I know the most about, and to me, it's the one that's also the most exciting. It's the time of the Napoleonic Wars, revolutions, new innovations in technology and industry, and a shift away from agrarian society to a more urban society," she says.
Although it's hard to balance her writing career with teaching, Anna makes it work. "During summers I write 10-15 hours per day in order to make up for a lack of writing time the rest of the year," she says.  Most of her breaks and vacations are spent writing or revising.
The sequel to If the Duke Demands will be out in August and is called When the Scoundrel Sins. She also has a novella coming out in June, Say Yes to the Scot.