Dusty York: Dedicated to Student Success
September 26, 2016 | | Faculty Spotlight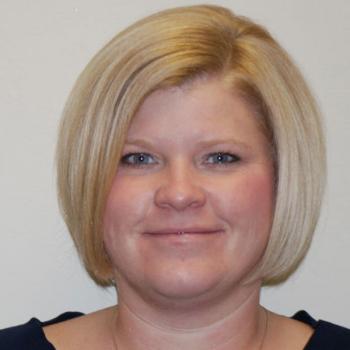 As the Clinical Coordinator for the Nuclear Medicine Technology program, Dusty York works hard to make sure her students meet their goals. Dusty often goes 'above and beyond' her job description to make sure that happens. It is not unusual for her to meet with students after hours and avail herself to her students by cell phone.
Focused on education, Dusty is always searching for new technology and teaching material to utilize in class. She was instrumental in migrating the program to desktop video conferencing classes. She also has chaired the Scholarship Committee on campus and currently serves as the High Impact Practices representative for Nursing and Allied Health.
Dusty is a dedicated to student success. "This year a student became pregnant and gave birth during the course of the program. The student could have easily given up; however, Dusty spoke with this student almost daily encouraging her to continue and developed a plan that worked with the student on her schedule, so that she could be successful in the program. This student graduated and just passed her certification board," shares Leesa Ross, Nuclear Medicine Technology Director.
At the professional level, Dusty is involved as a Delegate at Large for the Society of Nuclear Medicine and Molecular Imaging, a site visitor for the Joint Review Committee on Educational Programs in Nuclear Medicine, and student coordinator for the Nuclear Medicine Technologists of Tennessee.