Chattanooga State's Coslett Chosen as OAH Rep
June 16, 2022 | Betty A. Proctor | Faculty Spotlight, Internal Press Release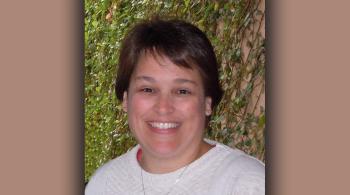 June 16, 2022 (Chattanooga, TN) --- Dr. Linda Coslett, department head and associate professor of History at Chattanooga State Community College, was recently chosen to serve as a community college representative on the Committee for Community Colleges for the Organization of American Historians (OAH).
Coslett has also been selected to participate in a roundtable discussion during the annual OAH conference in 2023. Discussions will revolve around teaching underprepared learners, needs of nontraditional students, ideas for Universal Design for Learning and Diversity, Equity and Inclusion, balancing faculty needs, teaching formats, and more.
Founded in 1907, OAH is the largest professional society dedicated to the teaching and study of American History. Its mission is to promote excellence in the scholarship, teaching, and presentation of American history, and encourages wider discussion of historical questions and the equitable treatment of all practitioners of history. The Committee's purpose is to increase the membership and participation of community college historians and to integrate them into the organization. The committee addresses the professional issues and concerns that relate specifically to historians in two-year institutions.
"Dr. Coslett is an excellent choice to serve on the Committee for Community Colleges for the Organization of American Historians," stated Dr. Beth Norton, vice president for Academic Affairs.  Dr. Norton also noted that Coslett brings great insight and a strong work ethic to all her academic endeavors. "I am especially pleased that she will be a participant in a roundtable discussion during the organization's annual conference. The discussions identified for the conference are timely and reflect common topics of interest for community colleges across the Nation."